We are Finance professionals with a knack for knowing finance and accounting. This allows us to help guide our candidates to make the right career move, and our clients to hire the best talent.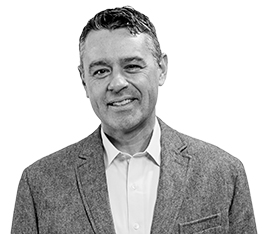 Dan Conroy
Managing Partner
Dan Conroy
Managing Partner
Dan founded Henderson Harbor Group during the financial crisis of 2008/09. He is recognized as one of the leading finance and accounting recruiters and trainers nationally with a core focus in New York City, New Jersey & Los Angeles.
Dan is a CPA that has worked in both public accounting and industry working for Booz Allen Hamilton, a top tier global management consulting firm. A graduate from St. Bonaventure University, Dan gives back by regularly speaking with students at Colleges and Universities.
Prior to starting Henderson Harbor Group, Dan was a recruiting manager with Robert Half International where he received their top sales award every year for the 10 years he was there. He is known for his blunt honesty and candor and his consultative career counseling approach.
"There is a right way and a wrong way to do things" – Frank Kotanich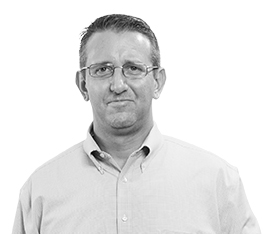 Christopher Johnson
Director of Recruiting
Christopher Johnson
Director of Recruiting
Christopher is one of the first employees to join Henderson Harbor Group. He transitioned away from performing Finance and tax functions at Deloitte into establishing a 10 + year successful career as an Executive recruiter. He is one of the hardest working and dedicated recruiters you will ever meet! Having an MBA in Accounting coupled with 20 years of finance and recruiting experience make Chris a valuable asset to the HHG team. Out of the office he enjoys watching Soccer matches (professional and kids) and spending time with his wife and kids.
"When something is important enough, you do it even if the odds are not in your favor."
– Elon Musk
Danielle Liguori
Recruiting Manager
Danielle Liguori
Recruiting Manager
Like most members of our team, Danielle is a former "I don't like what I do " public accountant. Once a candidate of HHG she initiated the conversation and inquired about becoming an Executive recruiter. Her passion for helping people and ability to draw on her education and prior public accounting experience set her up to become a top performer. Danielle spends time on both coasts.
"You don't have to be great to start, but you have to start to be great"
-Zig Ziglar
Aaron Fitt
Director of Consulting Services
Aaron Fitt
Director of Consulting Services
20 years and counting …. Over the years Aaron has established an extensive network of both clients and candidates. He has a passion for building long-lasting relationships and his specialty areas include temporary and project based Finance & Accounting professionals. Aaron is a former National Collegiate wrestling champion for Lycoming College and takes that same winning attitude to work every day.
"Once you've wrestled, everything in life is easy."
Brian Matos
Operations Manager
Brian Matos
Operations Manager
Brian is born and raised NJ! He went to a local high school and Montclair State for College and entered into the staffing industry in 2016. He is the man responsible for making the ship run smoothly. Brian is at his best when our phone and internet go down!!
"Good things might come to those who wait, but not to those who wait too late."
-Grover Washington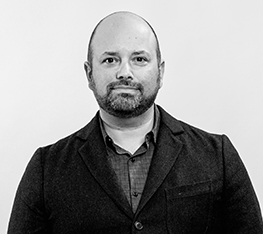 Jason Diller
Managing Director
Jason Diller
Managing Director
Jason is a NJ native and Rutgers Alumnus who is the founder of the highly successful Tax Division at Henderson Harbor Group. Jason and his team of specialized Tax Recruiters have built a network second to none by delivering real time accurate information to both clients and candidates. Jason is known as the "Tax man" in the recruiting industry – I mean, who else creates T Shirts with slogans like "Call me after the 15th or My Job is taxing?"
A world traveler, multi-lingual, dog lover, jobs creator and longest standing HHG employee – Jason is just that good !
"There's nothing more rewarding than helping someone figure out what they want and then helping them go out there and get it!"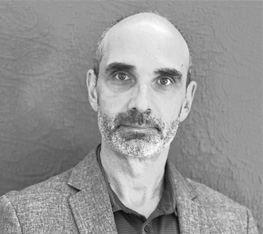 Rich Viviano
Managing Director
Rich Viviano
Managing Director
Most people are lucky enough to have 1 successful career – Rich has had two! Joining Henderson Harbor Group in 2011 after 20 years on the New York Commodity trading floor, Rich literally went from filling buy/sell orders to filling tax jobs!
Rich has always enjoyed helping people reach their financial and professional goals and recruiting gives him that platform to help tax professionals reach both! Guiding someone on their career path is more important than just putting someone in their next job. There is a real satisfaction in that.
Oh and a little known fact, Rich makes the best Rum Cake on the Planet
"When you come to a fork in the road, take it." – Yogi Berra
Raul Gonzalez
Managing Director
Raul Gonzalez
Managing Director
A proud father, family man, and triathlete, Raul has spent the last 15 years in the Finance & Accounting recruitment field in the Los Angeles and Orange County markets. Serving as the Leader for Henderson Harbor Group's Los Angeles office (HHGLA), he brings his broad life and business experience to the table when working on behalf of his candidates and clients which span the range of fortune 500 companies to startups in virtually every industry in the Southern California area.
"It takes relentless dedication to build and grow the relationships that help people achieve their career aspirations and help companies get just the right people to be successful in today's market."
Rob Matheny
Managing Director
Rob Matheny
Managing Director
Rob "Can't call it Quits" Matheny is a graduate of California State University Los Angeles, he began his career in recruiting in 1986. Working for a large local firm he was recruited by Ryan Miller & Associates, a boutique executive search firm to start up a temporary/consulting division. Using Ryan Miller contacts, he developed a robust practice that included the placement of both contract and fulltime employees. He remained with that firm until it was acquired by Henderson Harbor Group in 2019.
"Calling a stranger and presenting an opportunity that changes their life for the better=job satisfaction"
Anthony Diaz-Perez
Recruiting Manager
Anthony Diaz-Perez
Recruiting Manager
Anthony is a Chicago born Los Angeles transplant who spent 10 years as a certified Real Estate entrepreneur before deciding to devote himself to the talent acquisition trade. From very early on in his career he learned to cherish the commonsense value of building solid relationships based on trust. Anthony often says that a recruiter's greatest asset is the ability to "listen for understanding." It is through listening that Anthony can realize deeper connections with people and truly help them find the job they want.
"It's a whole lot of fun to help my clients find great people and to help my candidates find great jobs"
Welcome to our career portal – let's Begin!
You will notice that we do not post full job descriptions; we focus on the opportunity at hand.
Our inventory is changing daily. If you don't see a role of interest today simply speak with one of our recruiters so we can notify you as new opportunities come in.
New to the search process? Not sure of your "market value" ? Don't have an updated resume? Not sure if we're the right firm to help you out – Let us answer these questions for you – call us today!
Welcome to our career portal – let's Begin!
If you're considering exploring opportunities in other cities, work with us and gain access to an expansive international search network. We partner with The American Association of Finance & Accounting , which has over forty offices in North America that specializes in Finance & Accounting just like us. Whether you're looking to hire someone or searching for a new opportunity, our affiliates have local knowledge of the talent pool and access to the companies currently hiring.